Aaron Tang
Our Education

Co-Founded with Ethan Hutt

2005 Global Fellow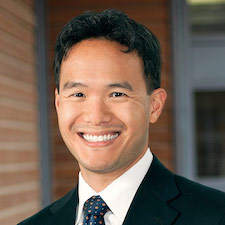 Our Education

Co-Founded with Ethan Hutt

2005 Global Fellow
bold idea
Engage and empower America's youth in a national movement for quality education.
organization overview
Our Education is the voice of young people across the country who believe that all American children should have access to high quality education. It was created as a response to the sad reality that the most critical stakeholders in education—students themselves—do not have a voice in school reform efforts.
Personal Bio
Aaron Tang joined the UC Davis School of Law faculty as Acting Professor of Law in 2016. His teaching and research interests include constitutional law, education law, federal courts, labor law, and the intersections among civil litigation, the political process, and public policy more broadly. His articles have appeared in law journals such as the Stanford Law Review, New York University Law Review, Virginia Law Review, George Washington Law Review, and Harvard Journal of Law & Public Policy.
Tang graduated summa cum laude from Yale University in 2005 with a bachelor's degree in Political Science. After graduation, he worked as a youth organizer and a middle school teacher in St. Louis, Missouri. He then earned his J.D. from Stanford Law School before working for the boutique Supreme Court litigation firm Goldstein & Russell, P.C., and clerking for Judge J. Harvie Wilkinson III of the United States Court of Appeals for the Fourth Circuit and Associate Justice Sonia Sotomayor of the United States Supreme Court. Tang was an associate for Jones Day in Washington, D.C., immediately before joining the UC Davis law faculty.
Organization/Fellow Location ?

Our most recent information as to where the Fellow primarily resides.

Impact Location ?

Countries or continents that were the primary focus of this Fellow's work at the time of their Fellowship.

Organization Structure ?

An organization can be structured as a nonprofit, for-profit, or hybrid (a structure that incorporates both nonprofit and for-profit elements).