Ankit Mathur
Greenway Appliances

Co-Founded with Neha Juneja

2013 Global Fellow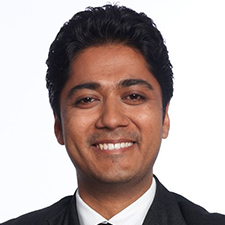 Greenway Appliances

Co-Founded with Neha Juneja

2013 Global Fellow
bold idea
Provide affordable home energy solutions to the rural poor in India by creating and distributing consumer-centric efficiency tools through existing local retail infrastructure.
organization overview
Greenway was formed with the vision and ambition to serve rural consumers with high performance, affordable product based solutions. We deploy technologies into products through the process of user driven co-creation. Our first product, the Greenway Smart Stove, forms a modern replacement for traditional mud stoves, saving 65% fuel and emitting 70% less smoke, thus enabling healthier, happier kitchens. Greenway also works to build market based distribution networks that are cost efficient and provide for high service efficacy.
Personal Bio
Ankit is a technology enthusiast and loves to get involved in understanding technologies and making new products. He believes that rural populations deserve world class products and excellent services. He is currently a co-author of two patents and plans to be a part of many more. Ankit is an alumnus of IIM Ahmedabad and is a Mechanical Engineer from Delhi College of Engineering. As a co-founder of Greenway, he was the recipeint of Businessworld Young Entrepreneur Award in 2011 and winner at Intel Global Challenge in 2012.
Organization/Fellow Location ?

Our most recent information as to where the Fellow primarily resides.

Impact Location ?

Countries or continents that were the primary focus of this Fellow's work at the time of their Fellowship.

Organization Structure ?

An organization can be structured as a nonprofit, for-profit, or hybrid (a structure that incorporates both nonprofit and for-profit elements).