Jen (Porter) Anderson
The Reset Foundation

Co-Founded with Jane Mitchell

2013 Black Male Achievement Fellow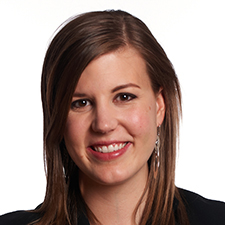 The Reset Foundation

Co-Founded with Jane Mitchell

2013 Black Male Achievement Fellow
bold idea
Empower incarcerated young adult black men to succeed professionally and personally by creating a prison model entirely focused on education and reentry into the community.
organization overview
The Reset Foundation aims to dismantle the "cradle to prison" by creating a new model of prison – one completely focused on empowering incarcerated adults to succeed in life and contribute to their communities in meaningful ways. Our Reset model equips incarcerated men from underserved neighborhoods with the vision, skills, and opportunities needed to succeed professionally and personally. The Reset Foundation partners with government agencies to operate incarceration settings that look and feel like effective learning environments. We are currently exploring two pilot campuses, one in California and one in New York.
Personal Bio
Dedicated to criminal justice reform since age twelve, Jen has a background in nonprofit management, philanthropy, and finance. At New Profit Inc., a venture philanthropy fund, she was on the founding team for the Pathways Fund, a $25 million fund intended to scale organizations that work with disconnected youth. Prior to New Profit, she designed an impact assessment strategy for Next Street, a for-profit social enterprise providing advisory services to inner-city businesses, directed operations for an entrepreneurship training and microfinance program, and worked in corporate finance and accounting at two California-based firms. Jen holds an MBA from Harvard Business School and a degree in Organizational Behavior magna cum laude from Brigham Young University.
Organization/Fellow Location ?

Our most recent information as to where the Fellow primarily resides.

Impact Location ?

Countries or continents that were the primary focus of this Fellow's work at the time of their Fellowship.

Organization Structure ?

An organization can be structured as a nonprofit, for-profit, or hybrid (a structure that incorporates both nonprofit and for-profit elements).