Neil Buddy Shah
IDinsight

Co-Founded with Esther Wang

2012 Global Fellow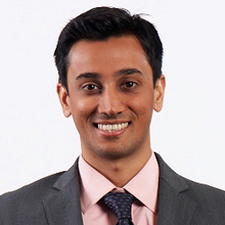 IDinsight

Co-Founded with Esther Wang

2012 Global Fellow
bold idea
Ensure the effectiveness of international development programs by providing project managers with tools for effective evaluation.
organization overview
Through client-centered, rigorous field experiments, IDinsight helps governments, NGOs, foundations, and social businesses generate and use evidence to improve social impact. 
Personal Bio
Dr. Neil Buddy Shah was the CEO of the Clinton Health Access Institute. Prior to that, he was the Giving Director at Givewell, and was the CEO + founder of IDinsight and provided significant evaluation, policy, and management expertise.
Buddy has overseen IDinsight engagements in governance, health, sanitation, education and finance across Africa and Asia. He has worked previously at the World Bank's Governance and Public Sector Reform Unit and MIT's Jameel Poverty Action Lab (J-PAL).
Buddy holds a bachelor's degree in Economics from Harvard University, an MD with special distinction in global health policy from the Albert Einstein College of Medicine, and an MPA in International Development (MPA/ID) from Harvard Kennedy School.
Buddy has represented IDinsight as an Echoing Green Fellow, a Rainer Arnhold Fellow, and one of Forbes' top "30 under 30" social entrepreneurs.
Organization/Fellow Location ?

Our most recent information as to where the Fellow primarily resides.

Organization Structure ?

An organization can be structured as a nonprofit, for-profit, or hybrid (a structure that incorporates both nonprofit and for-profit elements).