Priti Krishtel
Initiative for Medicines, Access & Knowledge (I-MAK)

Co-Founded with Tahir Amin

2008 Global Fellow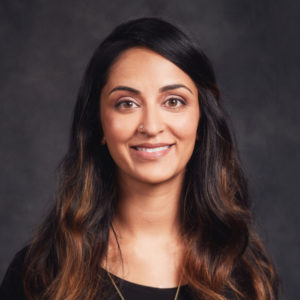 Initiative for Medicines, Access & Knowledge (I-MAK)

Co-Founded with Tahir Amin

2008 Global Fellow
bold idea
Create a public interest team of attorneys and scientists who ensure that patents do not obstruct access to affordable medicines for poor patients in developing countries.
Personal Bio
Priti (Radhakrishnan) Krishtel is the Co-Founder and Director of Treatment Access of I-MAK. Priti obtained her law degree from New York University (NYU) School of Law and has worked as a health attorney in the U.S., Switzerland and India. Prior to founding I-MAK, she served as the Senior Project Officer of the Lawyers Collective HIV/AIDS Unit in India. Priti recently coordinated the efforts of TEAM VINAY- a movement that registered 25,000 new bone marrow donors in the South Asian American community, which received the National Marrow Donor Program's Lieutenant General Frank E. Peterson Jr. award for innovation and commitment to minority recruitment & retention of bone marrow donors.
In 2008, Priti was awarded the Echoing Green Fellowship for social entrepreneurs, the Pop!Tech Social Innovation Fellowship and was selected as one of 160 dynamic young leaders for the 2008 Asia 21 Young Leaders Summit in Tokyo. The Asia Society recently selected Priti as one of three young leaders from the United States for its 2009 Class Of Asia 21 Fellows. Priti was awarded the 2010 Black, Latino, Asian Pacific American NYU Law Association's Young Alumni Award. She was named NYU School of Law's Alumnus of the Month (November 2009) and was the 2010 Honoree of the NYU Law Women of Color Collective. Priti was recently selected by the King Baudouin Foundation as one of a group of young visionaries making change for its Spotlight On The Millennials series. In 2011, Priti was named an Associate Fellow by the Asia Society.
priti@i-mak.org
Organization/Fellow Location ?

Our most recent information as to where the Fellow primarily resides.

Impact Location ?

Countries or continents that were the primary focus of this Fellow's work at the time of their Fellowship.

Organization Structure ?

An organization can be structured as a nonprofit, for-profit, or hybrid (a structure that incorporates both nonprofit and for-profit elements).