Quardean Lewis-Allen
Youth Design Center

Funded with support from the Jerome L. Greene Foundation, All Fellows Conference Host Committee, Atlanta 2016

2016 Black Male Achievement Fellow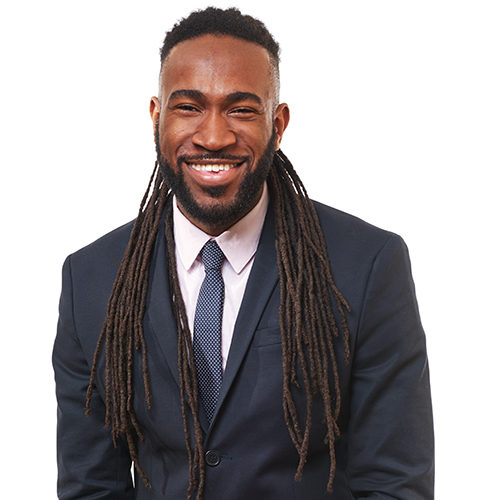 Youth Design Center

Funded with support from the Jerome L. Greene Foundation, All Fellows Conference Host Committee, Atlanta 2016

2016 Black Male Achievement Fellow
bold idea
Increase economic mobility for youth of color by teaching design and tech skills to facilitate access to STEAM professions.
organization overview
Youth Design Center (YDC) is the first youth-led creative agency and innovation hub in Brownsville, providing a gateway for youth to design and technology careers. Through its work, youth have access to postsecondary education, gain or create employment, and are engaged as leaders in shaping their community. YDC addresses the lack of diversity in design and technology and the need to disrupt the cycle of poverty in Brownsville, Brooklyn. In 2013 YDC had an ambitious idea that young people could foster their talents to harness the keys to economic mobility by providing creative services to the business community and their neighbors. Training and employing youth has a resounding effect on their lives, their families, and their communities. YDC's model leverages the creative service needs of individuals and companies and supports our youth workforce development training around real projects in spatial design, printmaking, 3D fabrication and product design, photography, web design and development, graphic design, videography, and motion graphics.
Personal Bio
Quardean Lewis-Allen is founder and CEO of the nonprofit youth creative agency and innovation hub Made in Brownsville (MiB), which provides a gateway for young people in his native Brownsville community to access education, technology, and mentorship to tackle underrepresentation in STEAM professions and cyclical poverty, as well as to address the need for place-based community revitalization. He has over a decade of interdisciplinary design experience working across public and private sectors at the intersection of tactical urbanism and social advocacy through community-led design. Lewis-Allen was an adjunct at City College of New York and the NYU Tisch Interactive Telecommunications Program, where he was also a Human-In-Residence Fellow. He serves on the board of the Brownsville Community Development Corporation. He is an Emerging Leaders Fund recipient of the Claneil Foundation and was named among Crain's 40 Under 40, one of Forbes's 30 Under 30, an America's Promise Alliance's People of Promise awardee, a 2016 Echoing Green Black Male Achievement Fellow, and an Amex Ngen Leadership Award Finalist. He holds a bachelor of science from SUNY Buffalo and a master's in architecture from the Harvard Graduate School of Design.
Organization/Fellow Location ?

Our most recent information as to where the Fellow primarily resides.

Impact Location ?

Countries or continents that were the primary focus of this Fellow's work at the time of their Fellowship.

Organization Structure ?

An organization can be structured as a nonprofit, for-profit, or hybrid (a structure that incorporates both nonprofit and for-profit elements).