Raj Panjabi
Last Mile Health (known in Liberia as Tiyatien Health)

Co-Founded with Peter Luckow

Member, Echoing Green Board of Directors

2011 Global Fellow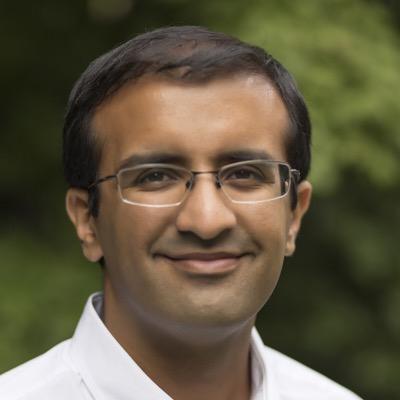 Last Mile Health (known in Liberia as Tiyatien Health)

Co-Founded with Peter Luckow

Member, Echoing Green Board of Directors

2011 Global Fellow
bold idea
Pioneer a comprehensive approach to reconstruct the rural health care system in war-torn Liberia with an efficient and effective training and outreach model for community health workers.
organization overview
Founded by survivors of Liberia's civil war, Last Mile Health (known in Liberia as Tiyatien Health) partners with the Liberian government to pioneer a model community health worker (CHW) system that is redefining how post-conflict nations rebuild rural public health services. Filling the massive health worker shortage in rural post-conflict areas, CHWs form a novel locally-led primary care workforce that delivers comprehensive home-based medical and social services—providing access to care for the poorest of the poor.
Personal Bio
Dr. Raj Panjabi is Special Assistant to the President and Senior Director for Global Health Security and Biodefense at the White House National Security Council. Previously, he was appointed by President Biden as U.S. Global Malaria Coordinator to head the President's Malaria Initiative, led by USAID and implemented with CDC.
Panjabi has served as CEO of Last Mile Health, Assistant Professor at Harvard Medical School and Associate Physician at Brigham and Women's Hospital. Panjabi served as Advisor to former President Ellen Johnson Sirleaf in her role as Co-Chair of the Independent Panel for Pandemic Preparedness and Response.
Panjabi was named by TIME as one of the 100 Most Influential People in the World, with a tribute from President Bill Clinton, and one of the 50 Most Influential People in Healthcare. He has twice been named as one of the World's 50 Greatest Leaders by Fortune. He is a recipient of the 2017 TED Prize, Clinton Global Citizen Award for leadership in response to the West Africa Ebola epidemic, the Skoll Award for Social Entrepreneurship, the Schwab Social Entrepreneur of the Year at the World Economic Forum, and Distinction of Knight Commander of the Most Venerable Order of the Pioneers of Liberia.
Panjabi has authored or co-authored over 80 publications in the scientific and popular press. He received a medical degree from the University of North Carolina, trained in internal medicine and as a clinical fellow at Massachusetts General Hospital and Harvard Medical School, received a Master of Public Health in epidemiology from Johns Hopkins University, and served as visiting faculty at Harvard Kennedy School of Government.
Organization/Fellow Location ?

Our most recent information as to where the Fellow primarily resides.

Impact Location ?

Countries or continents that were the primary focus of this Fellow's work at the time of their Fellowship.

Organization Structure ?

An organization can be structured as a nonprofit, for-profit, or hybrid (a structure that incorporates both nonprofit and for-profit elements).