Raj Panjabi
Last Mile Health (known in Liberia as Tiyatien Health)

Co-Founded with Peter Luckow

Member, Echoing Green Board of Directors

2011 Global Fellow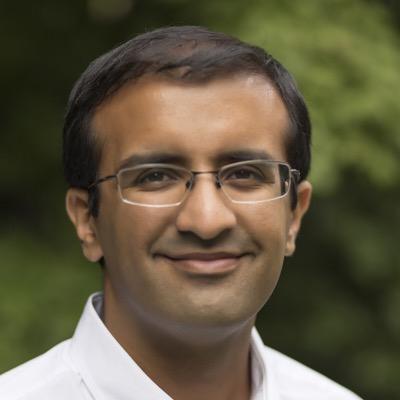 Last Mile Health (known in Liberia as Tiyatien Health)

Co-Founded with Peter Luckow

Member, Echoing Green Board of Directors

2011 Global Fellow
bold idea
Pioneer a comprehensive approach to reconstruct the rural health care system in war-torn Liberia with an efficient and effective training and outreach model for community health workers.
organization overview
Founded by survivors of Liberia's civil war, Last Mile Health (known in Liberia as Tiyatien Health) partners with the Liberian government to pioneer a model community health worker (CHW) system that is redefining how post-conflict nations rebuild rural public health services. Filling the massive health worker shortage in rural post-conflict areas, CHWs form a novel locally-led primary care workforce that delivers comprehensive home-based medical and social services—providing access to care for the poorest of the poor.
Personal Bio
Raj Panjabi is former CEO of Last Mile Health and Associate Physician in the Division of Global Health Equity at Brigham and Women's Hospital and Harvard Medical School. At age 9, Dr. Panjabi escaped a civil war in his home country of Liberia. He returned as a 24- year-old medical student to serve the people he had left behind and co-founded Last Mile Health. Last Mile Health saves lives in the world's most remote communities by partnering with governments to design, scale, and advocate for national networks of community health professionals. Last Mile Health's work has been published in the Lancet, the Journal of the American Medical Association, and PLoS Medicine and has been featured by TIME, Fortune, Forbes, the Wall Street Journal, NPR, and the New York Times.
In 2016, TIME Magazine named Dr. Panjabi to its annual list of the "100 Most Influential People in the World", with a tribute from President Bill Clinton. In 2015, Fortune Magazine named Dr. Panjabi one of the "World's 50 Greatest Leaders," recognizing Last Mile Health's work to support the Liberian Government to build a national community health workforce. 
Dr. Panjabi is a Forbes 400 Philanthropy Fellow, a Draper Richards Kaplan Foundation Social Entrepreneur, and an Echoing Green Fellow. He is a recipient of the Clinton Global Citizen Award, Outstanding Recent Alumni Award from Johns Hopkins, the Distinguished Young Alumni Award from the University of North Carolina, and the Global Citizen Movement Award. Dr. Panjabi is a graduate of the University of North Carolina School of Medicine, received a Masters of Public Health from the Johns Hopkins Bloomberg School of Public Health, and was a Clinical Fellow at Harvard Medical School and the Massachusetts General Hospital.
Issue Area ?

A general program area that describes the focus of this Fellow's organization during their Fellowship.

Organization/Fellow Location ?

Our most recent information as to where the Fellow primarily resides.

Impact Location ?

Countries or continents that were the primary focus of this Fellow's work at the time of their Fellowship.

Organization Structure ?

An organization can be structured as a nonprofit, for-profit, or hybrid (a structure that incorporates both nonprofit and for-profit elements).