Ruth Alvarez-DeGolia
Mercado Global

Co-Founded with Benita Singh

2004 Global Fellow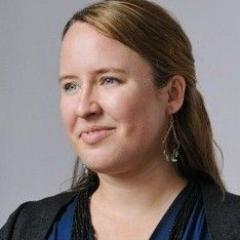 Mercado Global

Co-Founded with Benita Singh

2004 Global Fellow
bold idea
Link the world's most rural and economically-disadvantaged cooperatives to the U.S. market through a model that provides both fair wages and investments in the communities' long-term development.
organization overview
Together with partner NGOs, Mercado Global works with women's cooperatives across the world and helps them to create beautiful handmade products. Through an online store and a Fair Trade Sourcing Program, it then finds the markets for their products. All of Mercado's sales provide women with fair wages and investments in their children's education.
Personal Bio
As Mercado Global's Co-Founder and Executive Director, Ruth DeGolia has overseen Mercado Global's growth from a small non-proft working with a dozen artisans in Guatemala's highlands, to its recognition as an innovator in social enterprise, partnering with hundreds of artisans and a number of major U.S. specialty retail chains and catalogs in the U.S. Ruth has been recognized for her role in founding and supporting a variety of programs and organizations related to international development and poverty alleviation. She has also received honors for her academic work on the impact of globalization on political and economic development in Latin America, including the William H. Orrick prize at Yale University. In July 2006, she was selected as one of the "15 People Who Make America Great" by Newsweek and was featured on the magazine's cover along with Brad Pitt and Soledad O'Brien of CNN.
Organization/Fellow Location ?

Our most recent information as to where the Fellow primarily resides.

Impact Location ?

Countries or continents that were the primary focus of this Fellow's work at the time of their Fellowship.

Organization Structure ?

An organization can be structured as a nonprofit, for-profit, or hybrid (a structure that incorporates both nonprofit and for-profit elements).