Yaseen Khan
The Open Medicine Project

Co-Founded with Mohammed Dalwai

2015 Global Fellow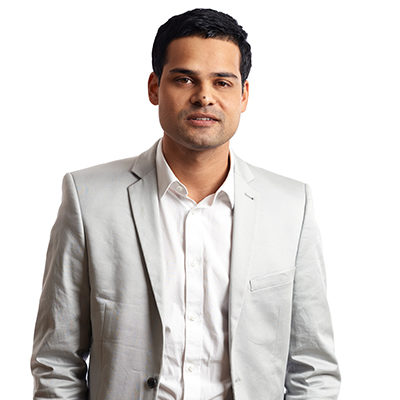 The Open Medicine Project

Co-Founded with Mohammed Dalwai

2015 Global Fellow
bold idea
Save lives in under-resourced communities by providing healthcare workers with free and open access to relevant guidelines and clinical support tools using mobile technology.
organization overview
The Open Medicine Project empowers frontline healthcare workers by creating clinical-support mobile applications which are based on local and relevant in-country standards. The apps freely disseminate vital content and decision support tools to the pockets and hands of healthcare providers. They are developed together with local health authorities in South Africa and in other under-serviced countries. This ensures best practice within limited resource constraints, less errors and better patient outcomes in Rural Primary Care, Basic Emergency Care, HIV and TB management in South Africa and other underresourced countries.
Personal Bio
Yaseen co-founded and directs The Open Medicine Project. An ER doctor by training, working mostly in over-crowded hospitals in South Africa, he has experienced firsthand the need to support health-providers in these settings. Armed with frustration and a passion to improve the system rather than simply work in it, Yaseen embarked on a mission to provide nurses and doctors with the support and information they need through mobile technology, and co-founded The Open Medicine Project with friend and fellow doctor Mohammed Dalwai. Yaseen has a background in Clinical Epidemiology and Public Health, with a specific research focus on the use of mobile technology in the South African context. He was awarded a 2015 Laureate Global Fellowship for Social Entrepreneurship from the International Youth Foundation, Youth Action Net. Recently, Yaseen won the 'Big Impact App' award on behalf of the Open Medicine Project the Mobile Premier Awards, the world's largest app competition. As of 2017, Yaseen Khan is a member of Essential Medical Guidance. 
Organization/Fellow Location ?

Our most recent information as to where the Fellow primarily resides.

Impact Location ?

Countries or continents that were the primary focus of this Fellow's work at the time of their Fellowship.

Organization Structure ?

An organization can be structured as a nonprofit, for-profit, or hybrid (a structure that incorporates both nonprofit and for-profit elements).