zsolt Pethe
DIA Foundation for Democratic Youth

Co-Founded with Ildiko Garas

2001 Global Fellow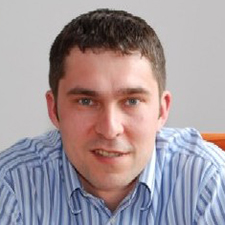 DIA Foundation for Democratic Youth

Co-Founded with Ildiko Garas

2001 Global Fellow
bold idea
Support young people's active participation in democracy by engaging them in experiential learning activities that develop their democratic skills.
Personal Bio
Zsolt Pethe is is currently in charge of new partner development, as well as fundraising, to support the DIA Foundation for Democratic Youth's programming. He organized DIA's annual Service-Learning Institute in Balatonalmádi, while also developing a network within the Hungarian-American community and organizing a series of fundraisers to support DIA's grassroots program development. His hobbies include playing basketball, traveling, and photography. While in college, Zsolt served as President of Rotaract Club as well as Community Service Chair in Circle K. As of 2017, Zsolt Pethe is also a fundraising consultant at Partners for Funding. 
Organization/Fellow Location ?

Our most recent information as to where the Fellow primarily resides.

Impact Location ?

Countries or continents that were the primary focus of this Fellow's work at the time of their Fellowship.

Organization Structure ?

An organization can be structured as a nonprofit, for-profit, or hybrid (a structure that incorporates both nonprofit and for-profit elements).