Aziz Alghunaim
Tarjimly

Co-Founded with Atif Javed

2018 Global Fellow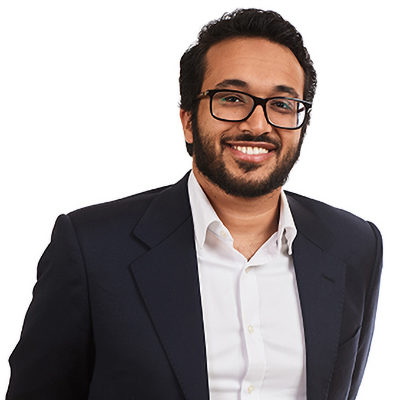 Tarjimly

Co-Founded with Atif Javed

2018 Global Fellow
bold idea
Eliminate language barriers between refugees and NGOs in Europe and North America by making it easy for bilingual people to volunteer as remote real-time translators.
organization overview
Tarjimly is a messaging app that instantly connects the world's 23 million refugees with translators who can help them integrate and communicate with medics, lawyers, and aid workers. The app makes it easy for any of the world's 3 billion bilinguals to volunteer as real-time translators from anywhere and directly help a refugee right from a mobile phone. Tarjimly aims to eliminate language barriers for refugees and prove that technology can mobilize millions of people and their remote skills to help those in need.
Personal Bio
Aziz Algunaim is co-founder of Tarjimly, a tech nonprofit that enables bilinguals to volunteer as realtime translators for refugees. He leads the technical product development efforts, leveraging the latest technologies in social messaging and machine learning to provide a translator for every refugee in need. Previously, he worked as a software engineer at Palantir in Silicon Valley, enabling data-driven decision making in finance, aircraft manufacturing, and oil & gas. His final project used Big Data to optimize global aid delivery and made him realize the powerful role technology can and should play in increasing the efficiency of humanitarian services. Aziz received his bachelor's and master's degrees in computer science, with a focus on machine learning, from MIT in 2015.
Organization/Fellow Location ?

Our most recent information as to where the Fellow primarily resides.

Impact Location ?

Countries or continents that were the primary focus of this Fellow's work at the time of their Fellowship.

Organization Structure ?

An organization can be structured as a nonprofit, for-profit, or hybrid (a structure that incorporates both nonprofit and for-profit elements).