Adam Bucko
Reciprocity Foundation, Inc

Co-Founded with Taslim Tagore

2007 Global Fellow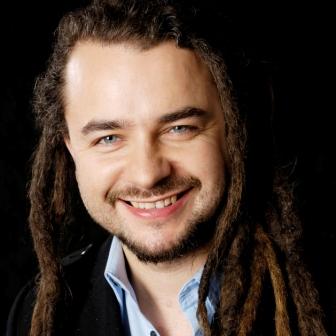 Reciprocity Foundation, Inc

Co-Founded with Taslim Tagore

2007 Global Fellow
bold idea
Revolutionize the opportunities available to homeless youth by building a national network of comprehensive personal, educational, and professional support programs.
organization overview
More than eighty percent of homeless youth cannot find sustainable living and employment after leaving the shelter system—many return to the street, abusive family situations or accept heavy government subsidies.
The Reciprocity Foundation bridges homeless youth and the corporate sector, educational institutions, and creative professionals. Built on the belief that homeless youth are an untapped source of creativity with tremendous unrealized potential relevant to the fast-growth "Creativity Economy" (e.g., design, media, marketing, public relations and fashion industries), The Reciprocity Foundation aims to build a national network of programs to enable homeless youth to enroll in college, secure hands-on work experiences, and build a professional network in their fields of interest.
Personal Bio
Adam Bucko grew up in a Communist regime in Poland. Through his childhood experiences, Adam learned how to overcome material, intellectual, and spiritual impoverishment. He has focused his career on helping individuals achieve their full potential by leading programs for homeless children and youth in India and America. Adam holds a BA and an MA from St. John's University.
Organization/Fellow Location ?

Our most recent information as to where the Fellow primarily resides.

Impact Location ?

Countries or continents that were the primary focus of this Fellow's work at the time of their Fellowship.

Organization Structure ?

An organization can be structured as a nonprofit, for-profit, or hybrid (a structure that incorporates both nonprofit and for-profit elements).