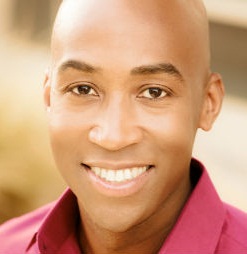 Personal Bio
Kwame Anku is the Co-Founder and Chief Executive Officer of VoiceLots, a Silicon Valley tech start-up empowering social entrepreneurs to form and leverage connections with global communities. Kwame is also the co-founder of the Black Angel Tech Fund, a startup tech fund for Black Stanford Students funded by Alumni.
For over 20 years, Kwame has also worked extensively in business development and media marketing blending entrepreneurship, social change and corporate engagement. Kwame served as Director of Strategic Development for #YesWeCode, where he developed corporate and media partnerships with NBC Universal, Comcast, Ford Motor Company Fund, ESSENCE Magazine, Alabama Power, The City of Oakland, The City of Detroit, The City of Birmingham, and Google.
As an Honors graduate of Stanford University, Kwame has spoken extensively around the United States encouraging diverse audiences to think differently about social inclusion and technology. His tireless work with youth tech inclusivity garnered an invitation to the White House to share ideas and best practices with leaders from around the United States.
Kwame serves on the Board of Directors for Operation iDream in Zambia, Southern Africa and Enza Academy in New York City and San Francisco and serves as a Senior Advisor to Volta Ghana Investment Co Ltd in Ghana. He is also an equity-stake holder and business development advisor to start-up tech companies My VTrack and Squad Genius. 
Organization/Fellow Location ?

Our most recent information as to where the Fellow primarily resides.

Impact Location ?

Countries or continents that were the primary focus of this Fellow's work at the time of their Fellowship.

Organization Structure ?

An organization can be structured as a nonprofit, for-profit, or hybrid (a structure that incorporates both nonprofit and for-profit elements).